American Ninja Warrior 6, Season 7 coming.
Season 6 of American Ninja Warrior (or season 10 of American Ninja Challenge, if you've been following since Sasuke 19) just wrapped this week after spanning 5 regional qualifiers across the US, and coming to an end in Las Vegas, Nevada, with the USA vs. World special after the end of it all.
While American Ninja Warrior may not be a qualifier for Sasuke anymore, it definitely fills the off-tournament seasonal blues for us Sasuke fans. Currently, while there is no news of Sasuke 31 in the immediate future, we can at least look forward to Season 7 of American Ninja Warrior. That's right, American Ninja Warrior will be coming back in 2015 for it's seventh season, and ANW production company A. Deign & Co. is taking sign-ups for the casting call for season 7. Please note that this is not an actual application for season 7, that comes later; this is just a sign-up and get reminded later about the actual casting call that will take place early next year.
Ninja Warrior Europe
Semi-regular members of the Sasuke Maniac community will remember an initiative started several years ago to get a European version of Sasuke off the ground, originally titled Ninja Warrior Europe; with local competitions throughout the European continent that would culminate in a European finals, similar to American Ninja Warrior's city regionals and Las Vegas finals. That ambitious project seemed almost impossible years ago, but with the advent of American Ninja Warrior's recent popularity not only here in the States, but also internationally; the Ninja Warrior Europe is finally starting to make some headway.
Ninja Warrior Sweden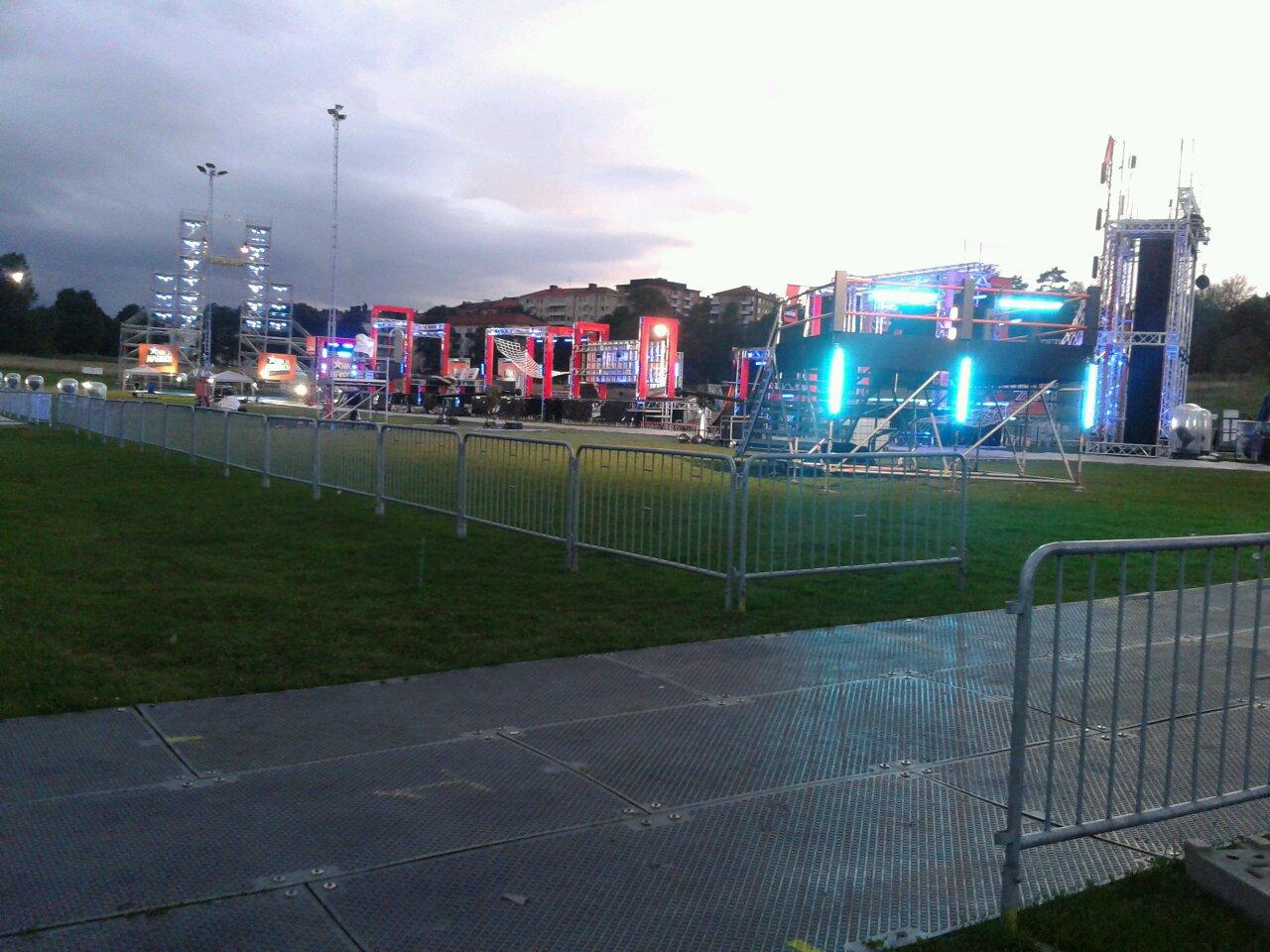 Instead of going head-on into that overly ambitious plan, the Ninja Warrior Europe team has scaled the project back a bit, and as a result has created Ninja Warrior Sweden as a bit of a proof-of-concept to test the market in Europe. Rather than trying to copy the Sasuke formula, Ninja Warrior Europe seems to have retooled it's interest to be a spin-off of American Ninja Warrior, as the course designs and show concept seem to be based on earlier seasons of American Ninja Warrior.
In production since May 2014, Ninja Warrior Sweden taped it's competition some time in August 2014; and is set to broadcast in 2015 on local Swedish television.
Ninja Warrior Turkey
Not content to leave the European market with just one competition, Ninja Warrior Europe heads to Turkey, where the competition takes a radically different form. Aiming for multiple, weekly episodes, the competition is filmed week to week and has already begun airing on local television. Like Ninja Warrior Sweden, the competition still uses course designs based on earlier seasons of American Ninja Warrior, retooled for the European market; except, this competition is already airing on local Turkish television, while the competition is still in mid-production.